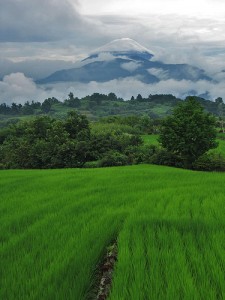 I've been to a lot of places in the world, and I've found that even the furthest destinations on earth usually cost less than $2,500 to get to and back. Most of the time, it's a lot less—there are many countries I've gone to for less than $100—but for planning purposes, we'll use the high end.

Even using the most extreme example—a $2,500 destination and three years to save for it—you will only need to save about $2 a day to get the funds for your trip. You'll even have enough left over for meals and duty-free shopping!
sigue leyendo The Art of Non-Conformity » Your One Place.