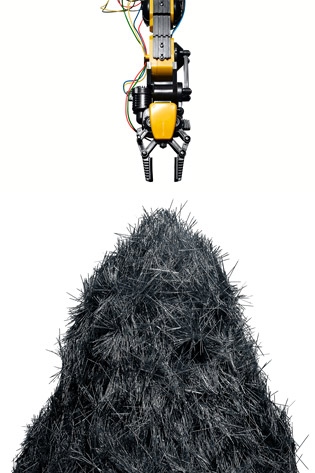 Take, for instance, the way Google's engine learns which words are synonyms. "We discovered a nifty thing very early on," Singhal says. "People change words in their queries. So someone would say, 'pictures of dogs,' and then they'd say, 'pictures of puppies.' So that told us that maybe 'dogs' and 'puppies' were interchangeable. We also learned that when you boil water, it's hot water. We were relearning semantics from humans, and that was a great advance."

But there were obstacles. Google's synonym system understood that a dog was similar to a puppy and that boiling water was hot. But it also concluded that a hot dog was the same as a boiling puppy. The problem was fixed in late 2002 by a breakthrough based on philosopher Ludwig Wittgenstein's theories about how words are defined by context. As Google crawled and archived billions of documents and Web pages, it analyzed what words were close to each other. "Hot dog" would be found in searches that also contained "bread" and "mustard" and "baseball games" — not poached pooches. That helped the algorithm understand what "hot dog" — and millions of other terms — meant. "Today, if you type 'Gandhi bio,' we know that bio means biography," Singhal says. "And if you type 'bio warfare,' it means biological."
sigue leyendo Exclusive: How Google's Algorithm Rules the Web | Magazine.