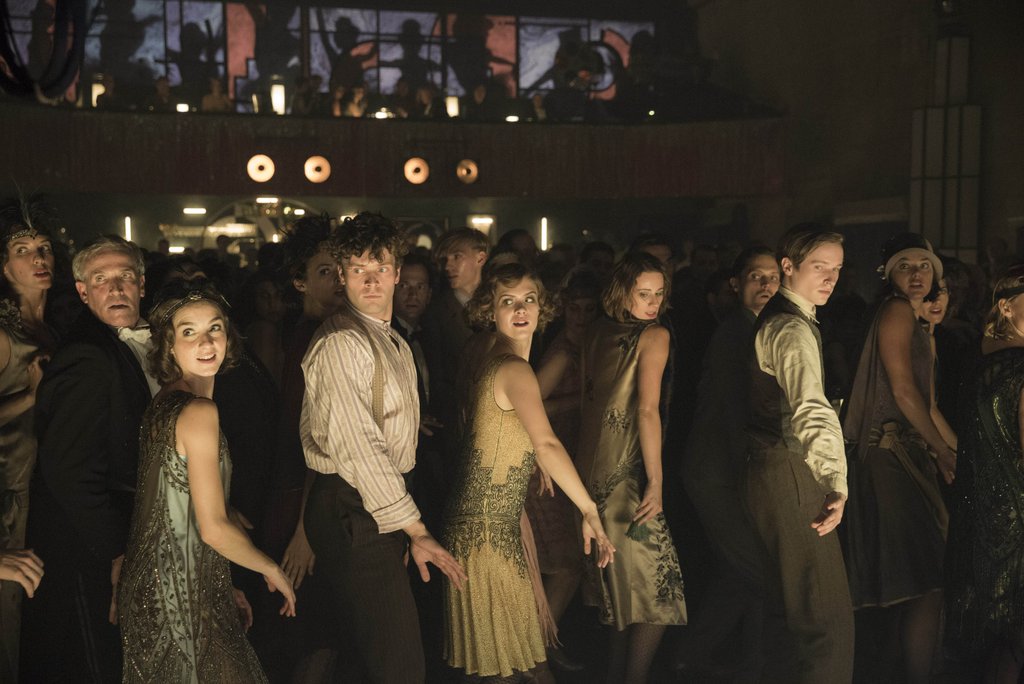 ¿Un neo-noir de 16 horas durante la República de Weimar? ¿Dónde firmo para ver esto?
Babylon Berlin me mantuvo yendo a Wikipedia cada quince minutos. El cuidado en los detalles y el desarrollo de los personajes me recordó mucho a Mad Men. La música, el tono de la narrativa y el estilo visual de la serie, hacen que parezca un musical de Kurt Weill, una película de Fritz Lang o un cuadro de Otto Dix o Kirchner. Las secuencias de ciudad parecen inspiradas en Berlin, die Symphonie der Großstadt; porque Babylon Berlin es también una oda a una ciudad brillante pero efímera, al borde de una era de oscurantismo. Hablando de eso, el mayor logro de la serie es contar historias en este periodo histórico sin caer en el tema del nazismo. Los nazis están por ahí, sí, pero no tan relevantes para la historia como los comunistas o los militares nacionalistas, forman parte de la decoración, como muchos otros grupos en una época tumultuosa en la que nadie imaginaba lo que sucedería. En ese sentido, me recordó mucho al Berlin, de Jason Lutes, hasta el punto en el que a ratos parece una obra derivada o, al menos, una lectura complementaria. Si la serie continua, es de esperarse que juegue con nuestras apuestas sobre quiénes hacen la transición más rápida hacia el estilo de vida nazi.
De todo el tiempo que invertí en Wikipedia, poco puedo transcribir aquí sin hacer spoilers. Dicho esto, tres cosas que que aprendí viendo esta serie:
Mack The Knife originalmente viene de una obra de teatro escrita por Bertolt Bretch en los años '20. Eso me llevó a enterarme de que Alabama Song, de The Doors, es un cover de otra obra de la época, y la original es increíble:
Sabía del shell shock y que los veteranos se quedaban pasmados, pero no sabía que temblaban.
Paternoster, el precursor de los ascensores.